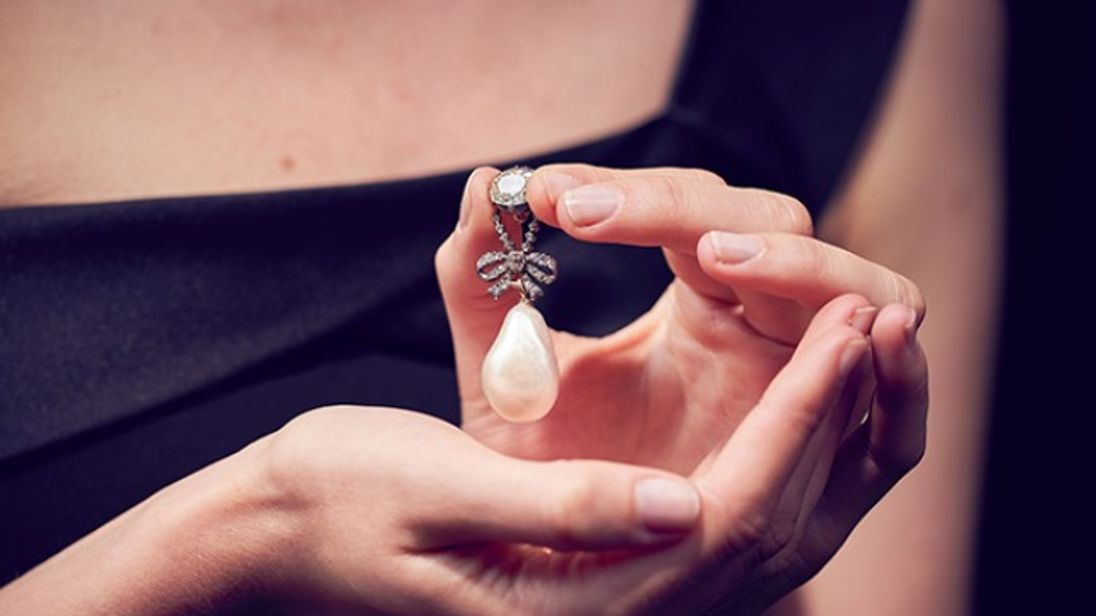 Marie Antoinette's jewels go up for auction
Marie Antoinette's jewels go up for auction – including a ring containing a lock of her hair.
Sotheby's in Geneva is selling the royal jewels of the Bourbon-Parma family, spanning centuries of European history.
The jewels have not been seen in public for 200 years and the sale has been described as one of the most important royal jewellery auctions in history.
Among the collection of 100 pieces are 10 items that once belonged to Marie Antoinette, including a diamond-set monogrammed ring containing a lock of her hair which is expected to fetch $10,000 (£7,000).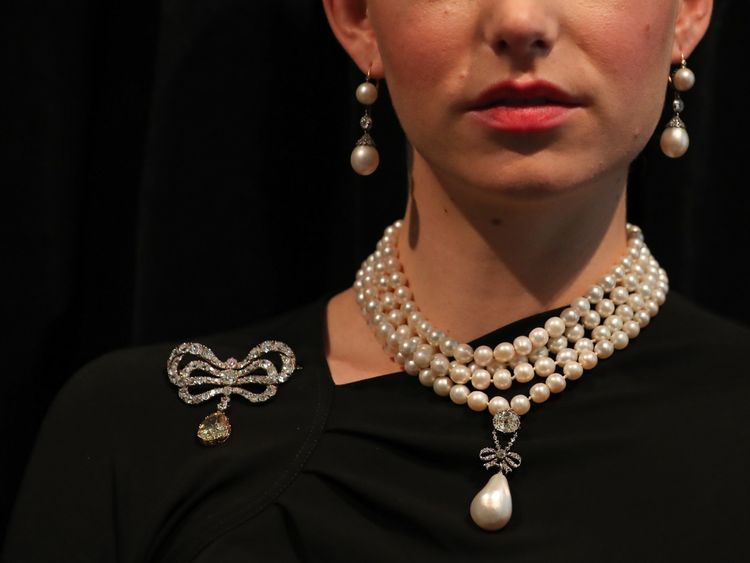 One of the star lots, according to Sotheby's, is a diamond pendant with a large pearl, measuring 26mm by 18mm.
Also in the collection is a necklace with 119 natural pearls.
Marie Antoinette left her jewels with her loyal retainer, Count Mercy Argenteau, when she and her family prepared their escape from France in March 1791.
The collection, in a wooden chest, travelled to Vienna via Brussels, where it stayed with the count until 1796.
At that time the king and queen's surviving child Marie-Therese was released from solitary confinement.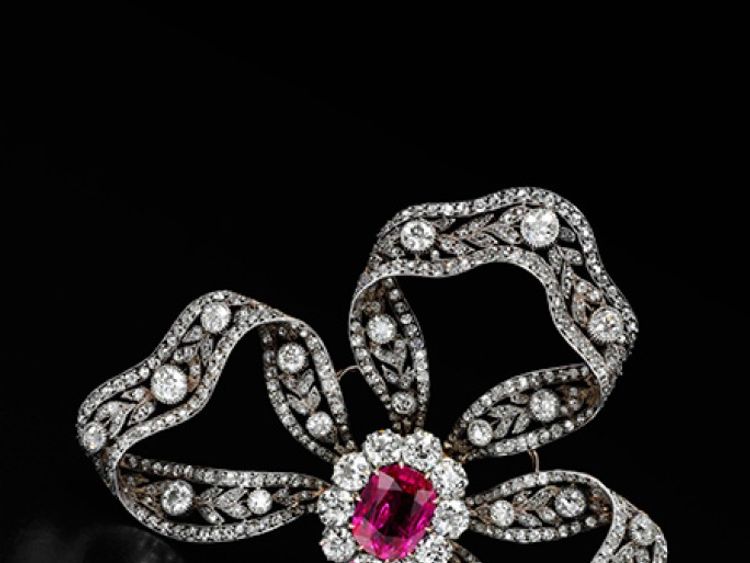 Marie Antoinette had been guillotined in Paris three years earlier at the age of 37.
Marie-Therese had no children of her own and passed the jewels to her niece and adopted daughter.
The jewels have been owned privately by relatives ever since.
They date from the reign of Louis XVI until the fall of the Austro-Hungarian Empire.
Daniela Mascetti, of Sotheby's Jewellery Europe, said: "It is one of the most important royal jewellery collections ever to appear on the market and each and every jewel is absolutely imbued with history.
"Never before seen in public, this extraordinary group of jewels offers a captivating insight into the lives of its owners going back hundreds of years.
"What is also striking is the inherent beauty of the pieces themselves: the precious gems they are adorned with and the exceptional craftsmanship they display are stunning in their own right."
Andres White Correal, Sotheby's senior director of jewellery, added: "How do you top Marie Antoinette?"
The collection will go on sale at Sotheby's Geneva on Wednesday at 6pm GMT.
Lorraine
Original Source MSN